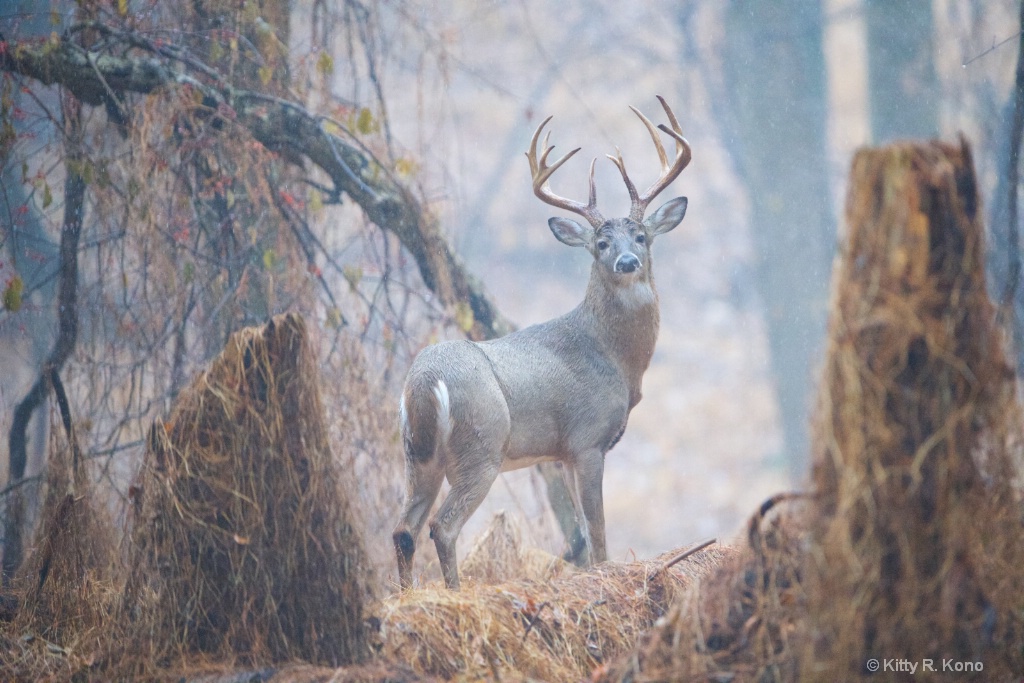 Beauty in the Rain this Morning
It was pouring rain in Valley Forge today. I had my raincoat on my long lens and one on me, so I was a happy camper. But not nearly as happy as when I ran into this beautiful ten point buck standing in front of me just begging for an over the shoulder shot.
© Kitty R. Kono
Copyright for this gallery photo belongs solely to Kitty R. Kono. Images may not be copied, downloaded, or used in any way without the express, written permission of the photographer.